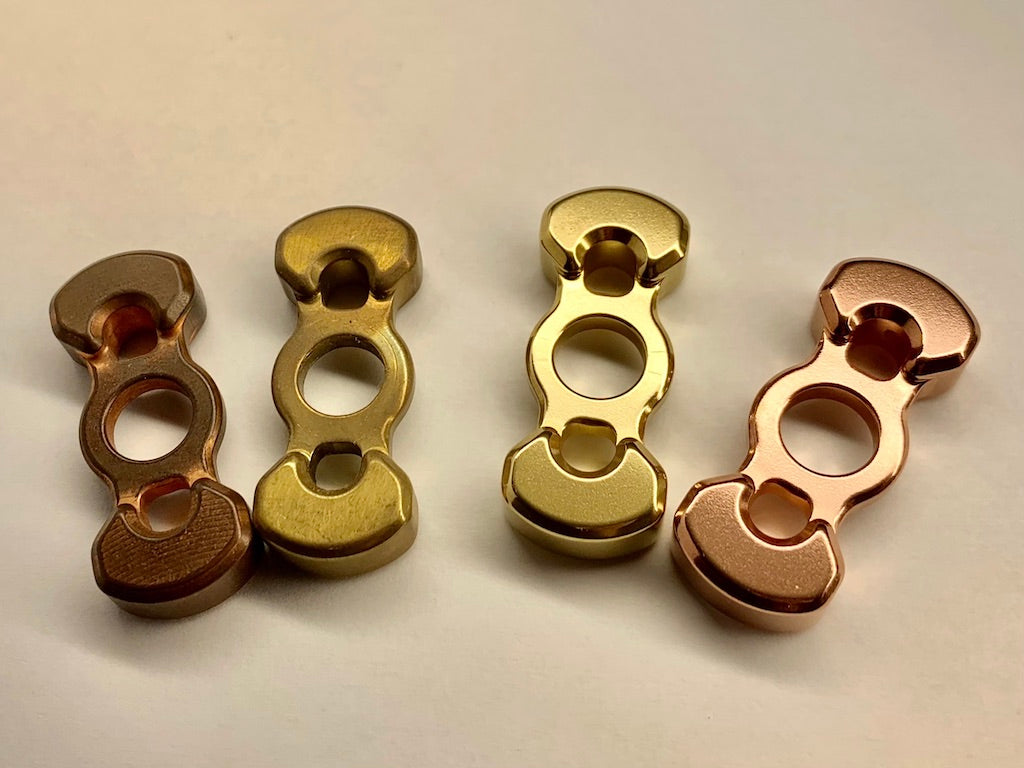 Spinner Repair & Refinishing
Regular price $25.00 Sale
Return your Binary Fusion spinner to peak condition!  This all-inclusive "spa treatment" includes a new bearing, dent-and-ding repair, hand-balancing, and refinishing for your spinner.  4-in-1 service!
Please note that some dents or major scratches may NOT be removed; this is a light-weight refinishing meant to return your spinner to perfect working order, not re-milling or heavy sanding.
Buttons not included - if you need a new set of buttons, please purchase a "replacement buttons" listing to go with your repair service.
Repairs typically take about a week (not including shipping).
You will need to return the spinner to us, carefully packaged to avoid further damage.
Bryan Turner
4400 W.G. Scarlett Dr.
Durham, NC 27705
USA